UYEN Thi Tu Nguyen*
One of the most common debates in the legal realm is whether cryptocurrency is a property, and therefore subject to the property laws or not. This article will attempt to address this issue in the context of the Vietnamese laws.
Overview legal development of cryptocurrency in Vietnam
The growth in the use of cryptocurrencies is remarkable all over the world for the past few years. Interestingly, according to Statista, Vietnam is ranked among top countries where cryptocurrency is most heavily used[1]. Against such background, early movement towards developing the legal framework to regulate cryptocurrencies was made in 2017 when the Prime Minister of Vietnam promulgated Decision No. 1255/QD-TTg dated 21 August 2017 on approval for the scheme for development of legal framework on managing virtual asset, digital currency, virtual currency. After that, in order to implement Decision No. 1255/QD-TTg of the Prime Minister, the Ministry of Finance has promulgated Decision No. 664/QD-BTC dated 24 April 2020 to form a research group on virtual currencies and virtual assets.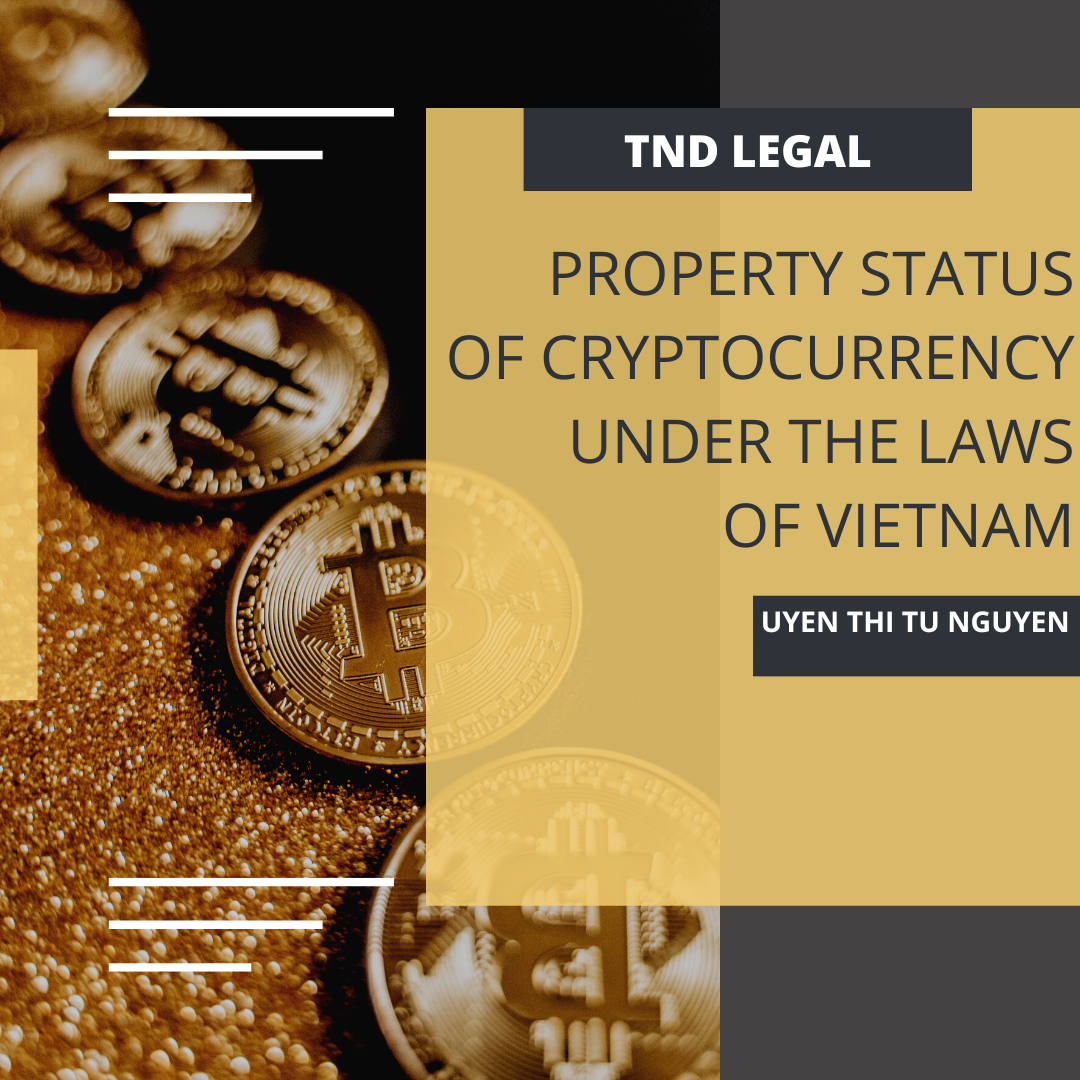 However, nothing remarkable on the development of an official legal framework regulating cryptocurrencies is worth noting since then. In general, the Vietnamese State authorities have only issued public announcement, directives, or recommendations under which the overall attitude of the Vietnamese Government towards cryptocurrencies is that a complete ban against cryptocurrencies is not desirable but at the same time, the use of cryptocurrencies is neither encouraged and has to be strictly supervised[2].
PLEASE READ FULL ARTICLE HERE
Note:
*Uyen Thi Tu Nguyen is the junior associate at TND Legal (Please find here)
[1] Visit:
https://www.statista.com/chart/26757/cryptocurrency-adoption-world-map/
[2] The conclusion of the author with regards to the Vietnamese Government's opinion toward cryptocurrencies is made upon considering the following documents: