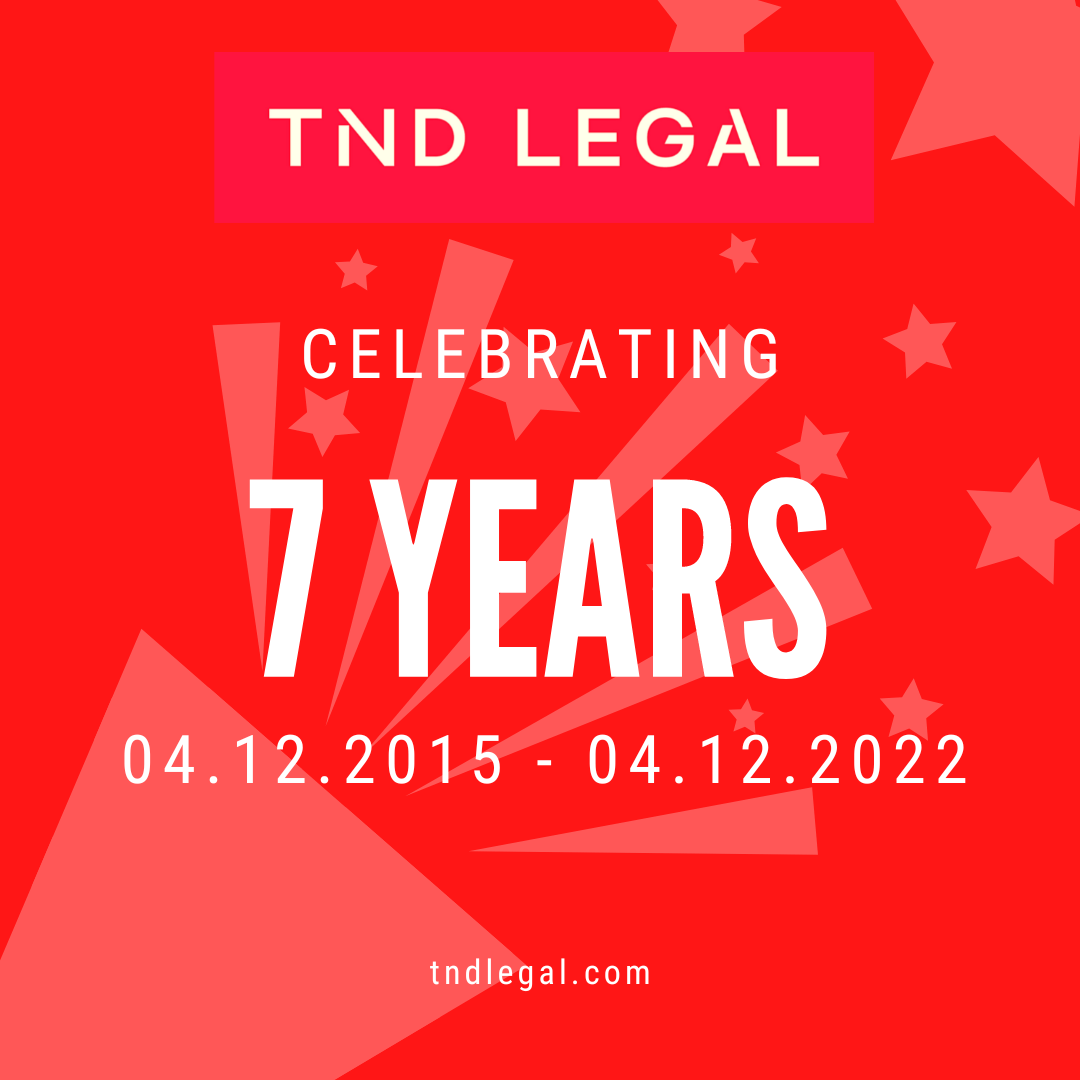 We are turning 7 today!
We would like to express our sincere thanks and appreciation to our valueable clients for your trust & supporting.
To our TND-ers, thank you for all of your non stop effort. Every one of you plays an important role in the development of our firm.
We have come so far together. Now happy 7th year together and so many more years to go.
And here are some sweet moment from TND -ers to celebrate this happy days as below