Issue 1 / Volume 1
Nguyen Quoc BAO
Abstract
Issues on acceptance and rejection of goods with respect to the CISG have considerably absorbed both academic and practical debates on a global scale let alone Vietnam. This paper shall revisit the case law practices and notable issues related to acceptance and rejection of goods settled under the umbrella of CISG to provide a glimpse anticipation for similar cases to have occurred in the future.
Keywords: CISG, Goods Acceptance, Goods Rejection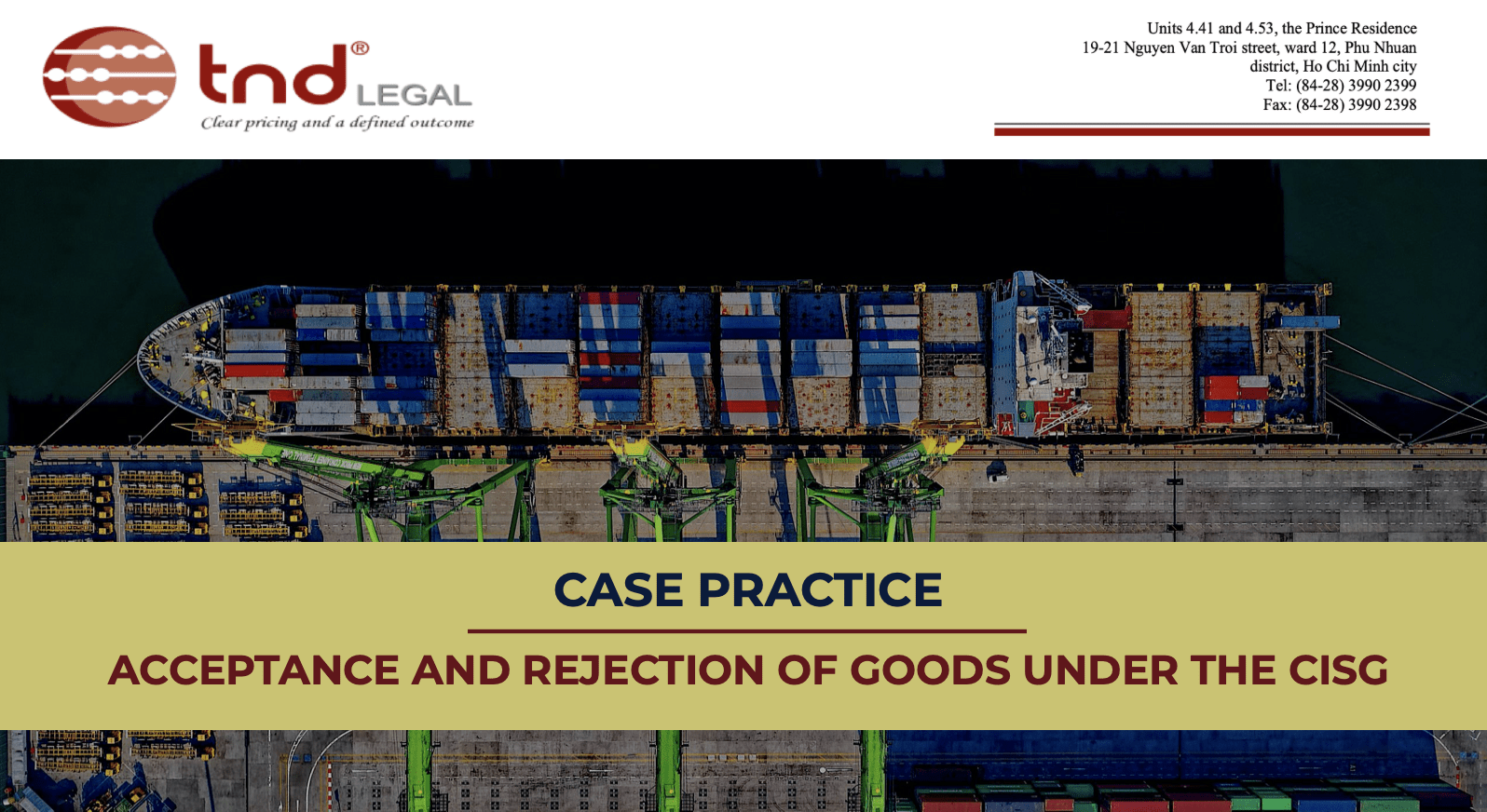 INTRODUCTION
United Nations Convention on Contracts for the International Sale of Goods (CISG or Convention) has become increasingly popular in the role of an umbrella governing the international goods trading on a global scale. Vietnam, as the 84th member of the CISG, is not the exception to the foregoing. Nonetheless, case law involving the interpretation and applicability of CISG in Vietnam is still limited in number. Henceforth, it is worth revisiting the theoretical and practical approach of the preceding case practices in other jurisdictions so as to provide a glimpse indication and anticipation for similar cases that may be occurred in the future. For ease of reference, this article comprises of two parts, in which both parts shall be illustrated on text analysis and case law practices. In particular, Part 1 shall refer to the issues on acceptance while Part 2 shall discuss the rejection of goods under the CISG.
READ FULL ARTICLE HERE.
---
This article is a joint publication between TND Legal and Kien Thuc Phap Ly. The Vietnamese version of this article can also be found HERE.