BAO Quoc Nguyen* & DUNG Phuong Nguyen Hoang**
Introduction
Wet signature and physical execution of contract has gradually become obsolete concepts in a technology-driven world. The outbreak of unprecedented coronavirus pandemic, during which direct physical contact is drastically reduced, asserts the aforementioned assumption. Despite a long-standing tradition of honouring the validity of wet signature and seal in any transaction, the recent uptake of e-signature, be it motivated by digital conversion macropolicy or forced by Covid-19 related social distancing, has now been prevalent in Vietnam.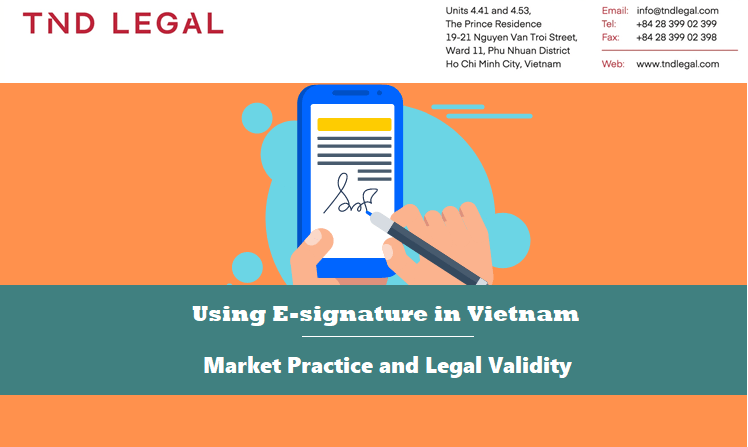 Against this backdrop, legal questions on form and legality of e-signature in ordinary transactions emerge more often than ever. In this article, the authors will examine and address the following key legal questions in connection with the use of digital signature.
1. What are the essential forms of e-signature?
2. Would a contract be legally valid and binding if it is executed by way of using e-signature?
3. Would e-signatures be acceptable to the documents submitted to the State authorities?
READ FULL ARTICLE HERE
___________________________________________________________________________
This article is a joint publication between TND Legal and Kien Thuc Phap Ly.